Check out our amazing local & mainland performers & presenters that will be joining us!
ALOHAFEST PERFORMERS & PRESENTERS
KUMU MALIA HELELA ~ Opening Oli Chant/Blessing
Malia studied oli (traditional Hawaiian chant) under John Keola Lake and has dedicated years to both her hula & lomilomi (healing Hawaiian massage) practice. She teaches hula and oli to a wide range of students, from infants and toddlers to kupuna as well as running her own hula halau out of the Still & Moving Center in Honolulu. Malia continues to look to the beauty and grace of the Hawaiian environment for grounding and inspiration. She'll be sharing words of wisdom on this connection, Aloha Aina, the "love of the land" later in the program. Every time I am in her presence, I feel the gentle yet powerful energy of aloha, grace & beauty – so happy she will help us set the tone for the event & share how we might have a deeper connection with nature, the aina, this land we call home.
KAILUA MOON ~ Island Music Duo
Kailua Moon is a romance between traditional Hawaiian Music and modern po p and Americana. Formed in 2016 by Hawaii-born slack key guitarist Danny Carvalho and Nani Edgar, a young kumu hula and singer-songwriter from Ventura, California. (Nani toured the globe with my friend/co-writer/multiple Grammy award=winner Daniel Ho, singing and dancing to some of the songs Daniel & I wrote together)
POMAIKA'I LIBRE ~ Samoan Fireknife Dancer, Guide & Coach
Pomaika'i, born and raised on Kaua'i. is a full-time Samoan Fireknife dancer and has performed at luaus to thousands of spectators at concerts, even a private show for Lizzo and now for US in a virtual livestream! He is one of the best in Hawaii and when he's not performing, Pomaika'i works with local youth providing lessons and performance opportunities for his students at local events. Contact him to light up your upcoming virtual event or for a private or group lesson. And just cuz he's cool like that, he may bring on whole crew of firedancers!
KARYNE DANIELS, FOUNDER & INSTRUCTOR OF SACRED DANCE PATH
My soul sister, my fav choreographer and a goddess led by aloha – Karyne combines 13 years of Polynesian dance training with her unique form of urban dance into a NEW movement modality called Sacred Dance Path: Meaningful Movement For Women. This dance is a sweet and exotic blend of Polynesian foundations, interpretive sacred dance, or "Dance-Speak", that creates a mind, body, spirit awakening. It is the dance of the ALOHA heart light she will be performing to a few of my songs plus leading a beautiful dance-along later in the show. Karyne is currently offering empowering programs, group classes & private lessons for all you beautiful women!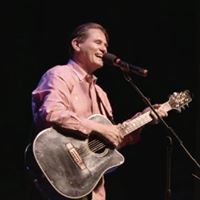 HAROLD PAYNE, MULTI-PLATINUM SONGWRITER & EVERYONE'S BFF
No event of mine is complete without this ultra-talented, uber-aloha-hearted, always empowering & entertaining singer/songwriter, Harold Payne! He'll share some of his island-themed songs, maybe share a story or two about his time in the islands & even do an "improv" with the audience's help! In addition to his amazing mainland success with major label artists (Bobby Womack, Snoop Dog to Patti Labelle, etc.), locally he has written songs for Kalapana, SOS, and DA Krush. Our island brothah has opened for C&K and Bruddah IZ, and with his group Gravity 180, opened for Willie K & Keali`i Reichel.
AUNTY ARMA OANA ~ KANAKA MAKUA CARD READING
As a teen, Aunty Arma received the gift of telling one's life in a spiritual way by reading a person's palm. She now incorporates Kanaka Makua / Mana Guidance Cards as well (she'll be using that with us at our Luau of Love). Aunty takes you on a thought-provoking, insightful journey of self-discovery, not to mention fun & inspiring to hear from a Hawaiian spiritual perspective. We'll take questions in advance from all of you that she can choose from during our time together. As an added bonus, she will share a on the powerful healing practice of Ho'opononpono that my family uses each night before we go to bed. Mahalo in advance Aunty!
PEREIRA - ITO OHANA
My longtime friends who are truly aloha in action! Susan will teach us traditional hula moves while serenaded by her sweet husband Robert on guitar or uke. And lucky us, they will share a family hula featuring their beautiful girls to make it a complete family affair! Robert & Susan are also creators & hosts of Building Blocks for Tots, one of the best shows I've seen for parents and young kids to play, connect and grow together.